Definitely one of Peru´s premiere dishes, ceviche is a mix of raw fish cooked in citrus juice and garnished with red onions and chilli. 
For all of you who have visited Peru and have tried Ceviche which left your taste buds yearning for more, especially on a hot summers day when you are looking for that light meal with a little kick to it, here is our recipe on how to make it!  For those who have not had the pleasure yet of this national dish, please put it on your food list for when you do travel with us!
Ingredients
1 pound lean white fish: Cod, Rockfish, Tilapia.
3 tablespoons of roughly cut cilantro
4 limes (Squeezed)
2 lemons (Squeezed)
Salt and pepper
½ red onion cut from root to tip
2 diced Roma tomatoes
1 ear of corn (slice kernels off)
1 rocoto chili pepper
Steps
Mix all the ingredients together to marinate. The size of the cubes of fish determines how long you should leave the mixture in the refrigerator. Typically, 20-30 minutes is all that's necessary, but you can leave it in the refrigerator for even an hour. You want the fish to have the appearance of being cooked on the outside, but a firm, sushi-like texture is preferred on the inside. With practice, you will find an appropriate length of time that suits your taste buds. After you remove the mixture, drain it and add the rest of the ingredients and enjoy. Keep refrigerated until ready to serve.
Traditionally Ceviche is served with cooked orange sweet potato and corn.
Enjoy!!
5 Best Cevicherias in Lima
Lima is a great place to spoil your taste buds.  Here are 5 great cevicherías in Lima that you can count on for a well-prepared ceviche.
1. Canta Rana
Tucked into a quiet corner of Barranco, Canta Rana is one of the most famous cevicherías in Lima. Besides ceviche, they also serve a variety of other typical Peruvian seafood dishes. Make sure to arrive early or you might have to join the lengthy queue for a table. This restaurant has a pub-like feel to it and serves the most sumptuous ceviches in generous quantities.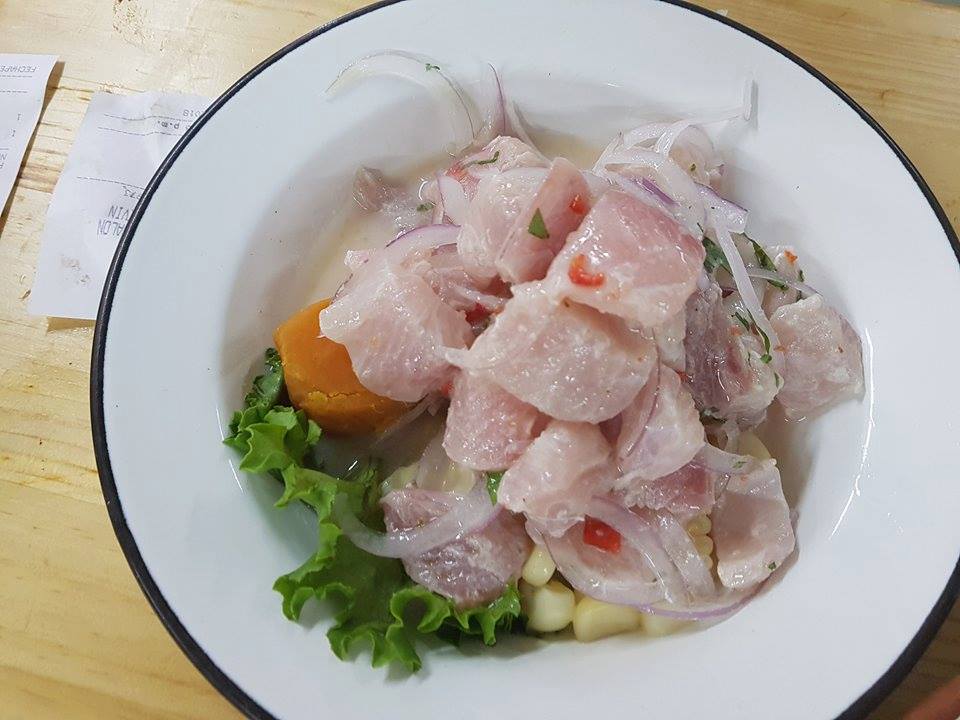 2. La Mar
If you are in the mood for splurging, then this upscale cevichería on Lima's famous Avenida La Mar in Miraflores is probably your best option. Owned by Gastón Acurio, a renowned chef and recent winner of the Diners Club Lifetime Achievement Award, the menu at La Mar allows you to choose from a wide range of ceviches, including a ceviche of black scallops and a ceviche prepared in more of an Asian-style. Vegetarians can sample their Eco ceviche, a non-fish version of this famous dish. While you're there, make sure to try their tiradito, grilled octopus, and deliciously cooked whole fish dishes.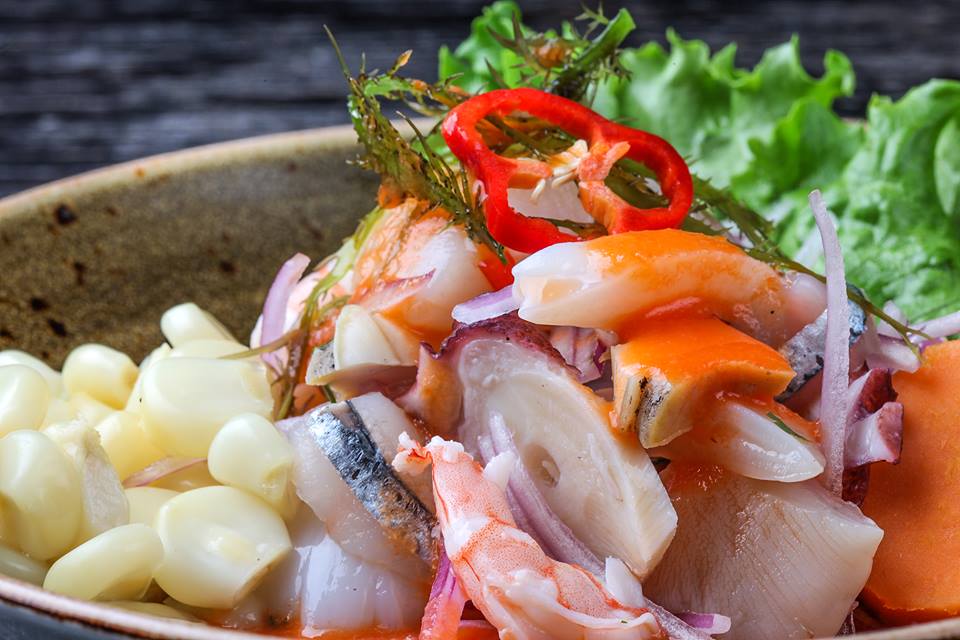 3. Chez Wong
Javier Wong whips up one of the best ceviches in the city from the first floor of his home in the heart of La Victoria. One of the best parts of this restaurant is that it doesn't have a menu. Instead, Chef Wong takes into account your personal tastes and preferences and prepares a ceviche for you based on what you tell him. His sole ceviche and stir-fried fish dish (a.k.a. saltado) are to die for. To further convince of just how good Chez Wong is, Anthony Bourdain considers this one of his favorite cevicherías in Lima.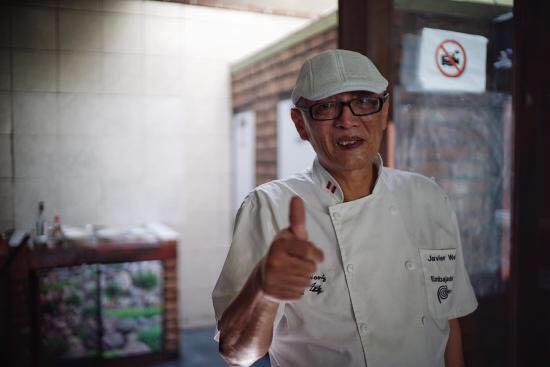 4. Mercado de Surquillo
If you want to sample some quality ceviche without putting a hole in your wallet, then head to the Mercado del Surquillo where you will find some great tasting ceviche at an incredible price. The colorful stalls with their little stools for seats might not have the charm of the upscale restaurant, but it is sure to be a one-of-a-kind experience, especially for those visiting Peru and Lima for the first time.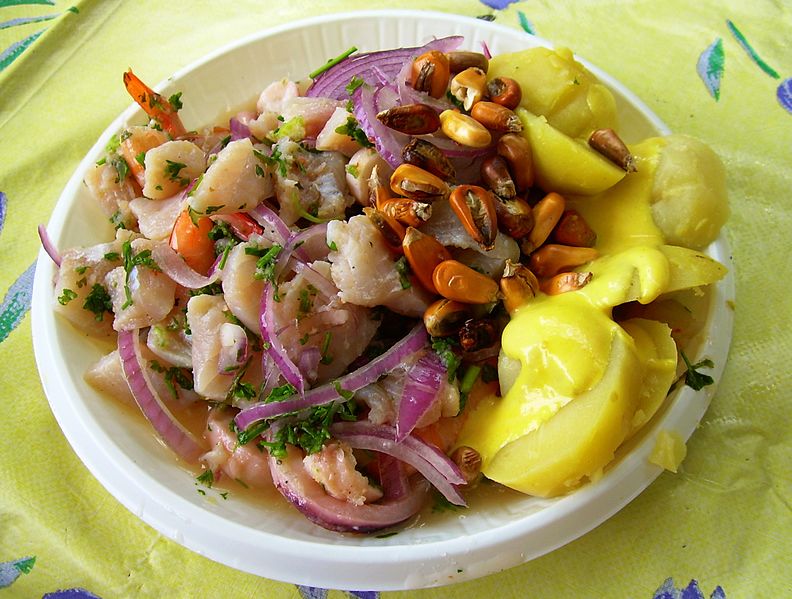 5. El Muelle
Another fantastic eatery located in the posh residential area of Barranco, this simple restaurant serves up mouth-watering ceviche in a rather homely atmosphere. Don't let the simple plastic chairs and the unadorned look of the restaurant turn you off. The food is sure to blow your mind. Their fresh ceviche comes with a unique and distinctly El Muelle crispiness, and you can even order an assortment of seafood platters to complement your delicious ceviche.